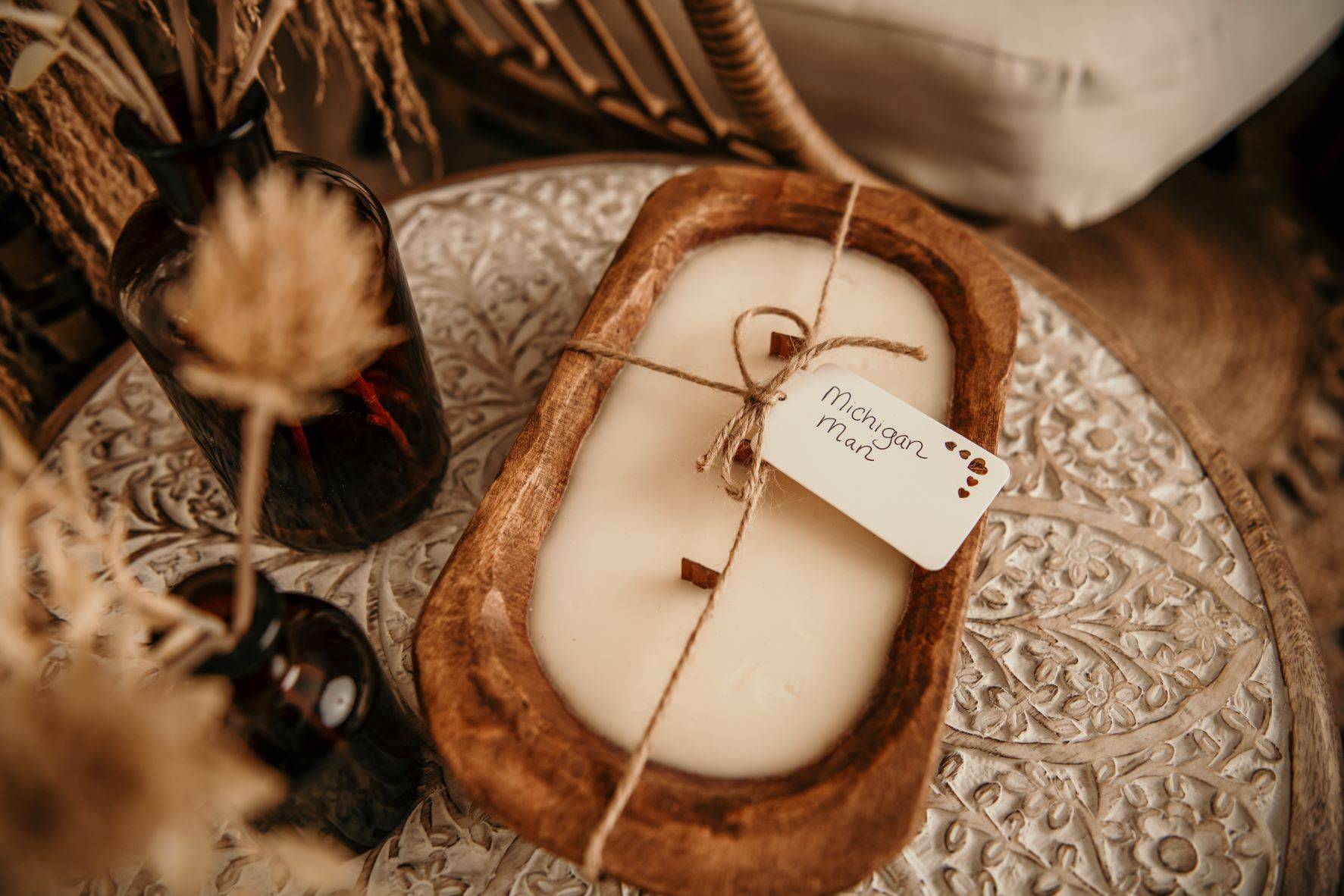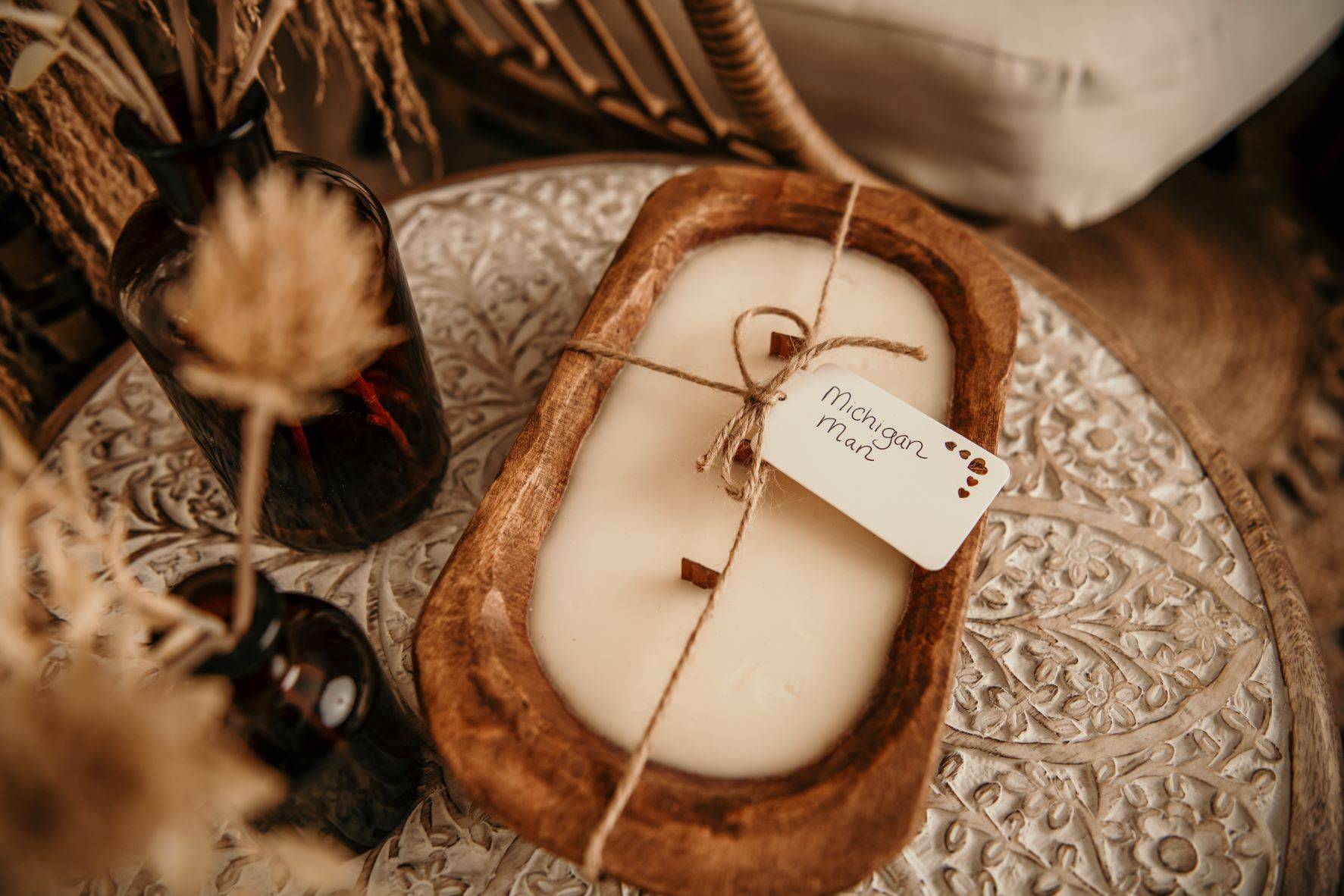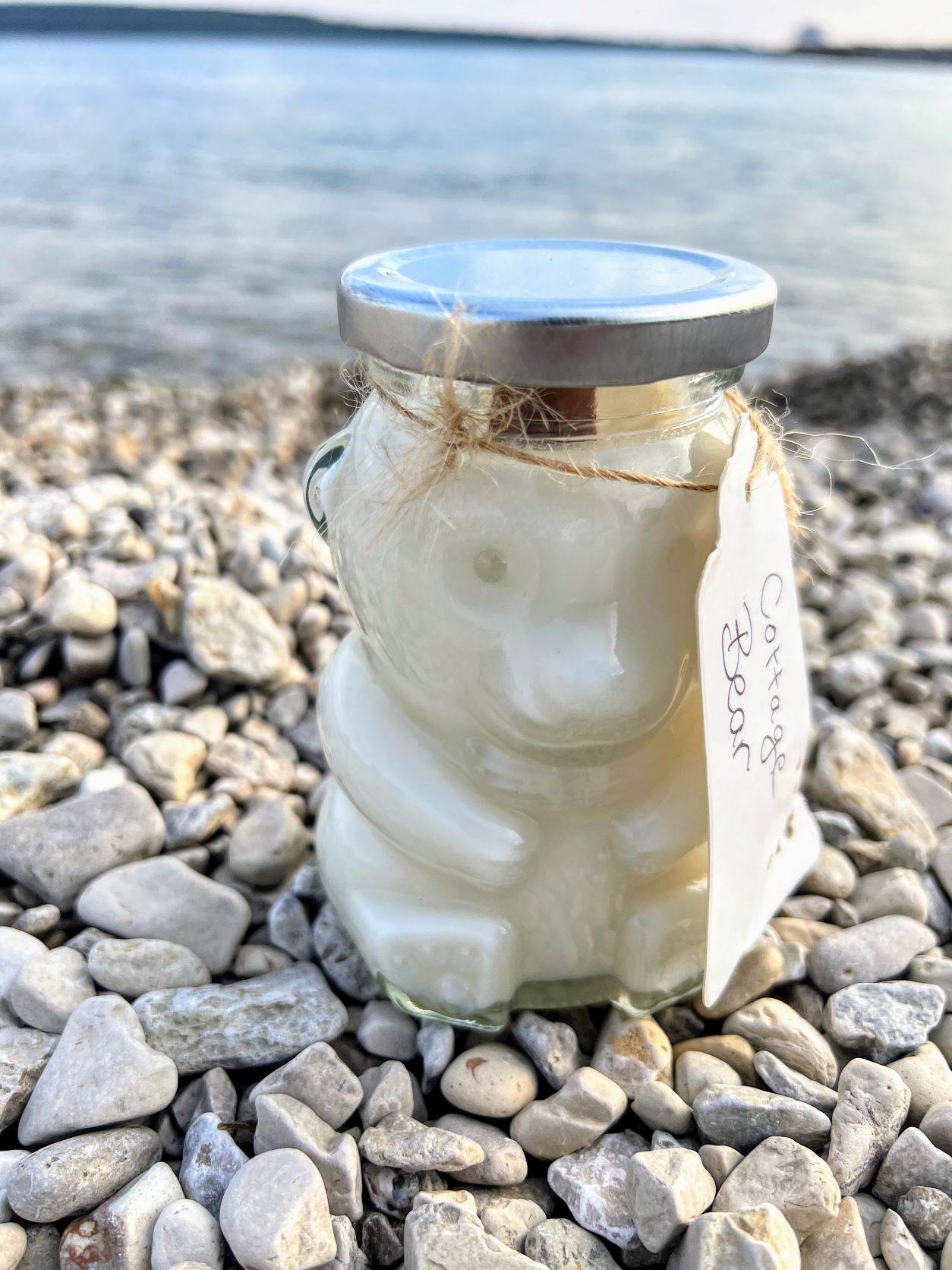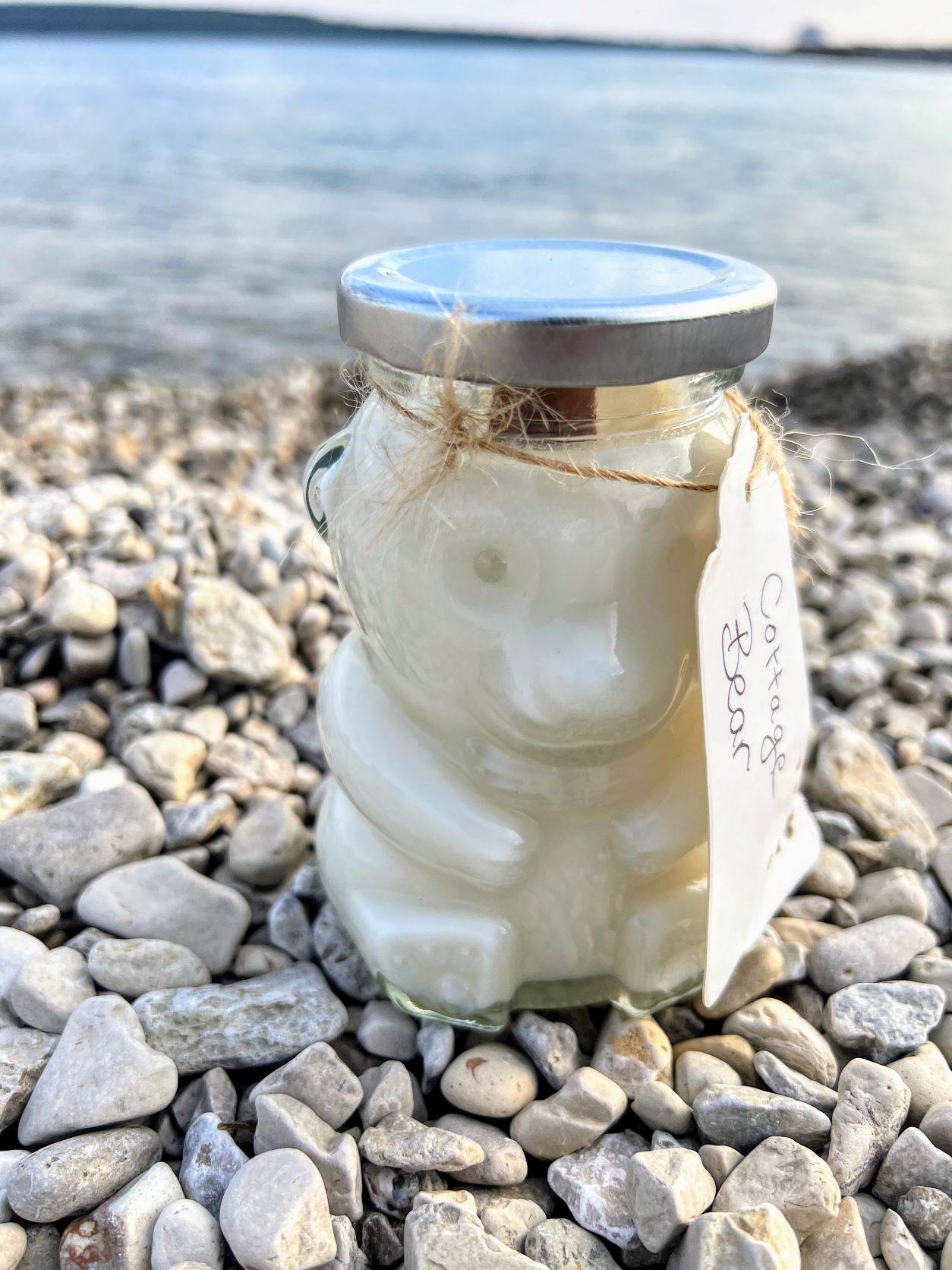 Fall - Lemons in Lavender
Cottage Bear on Lake Huron
Journeys in a Jar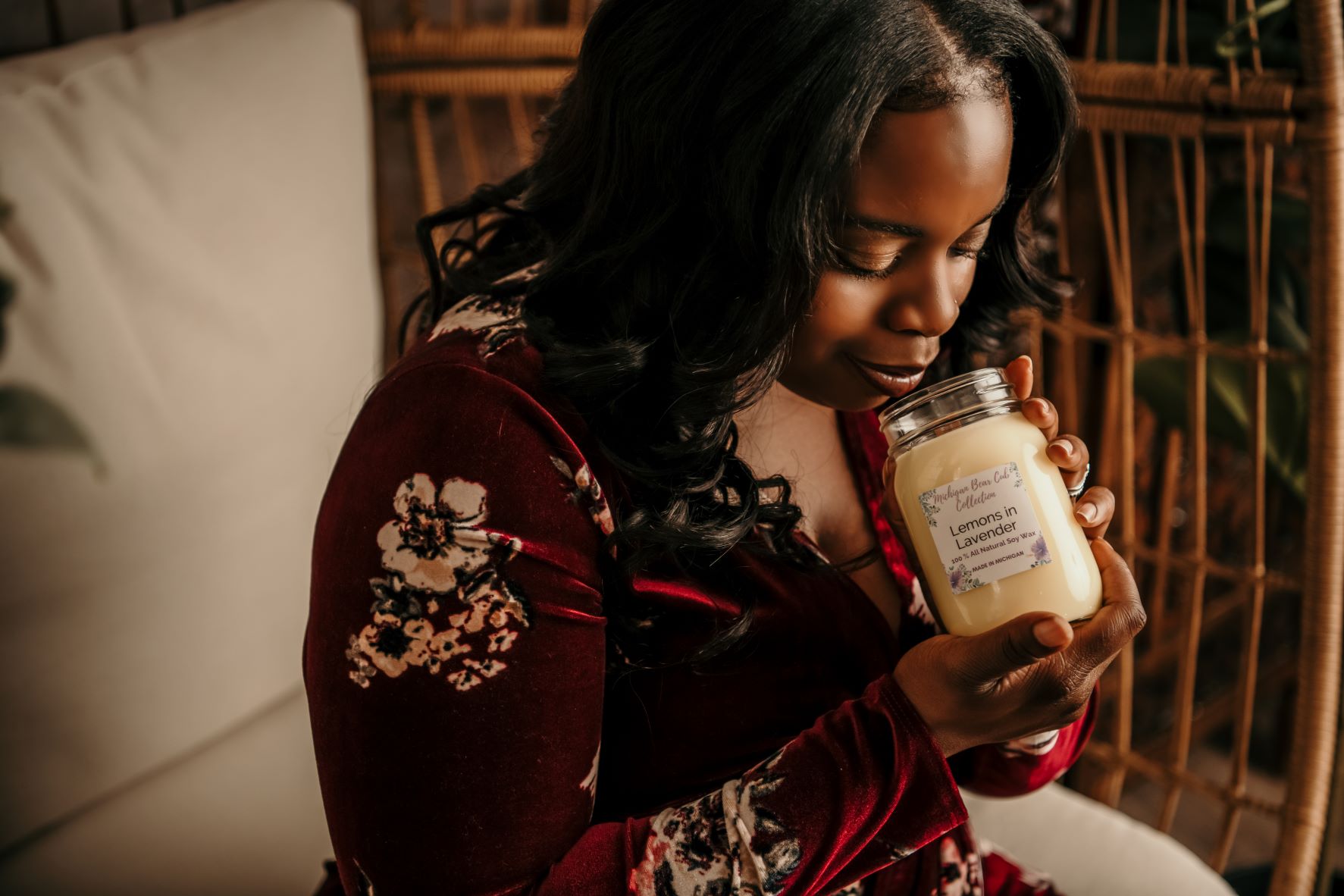 Order any of our Signature Scents styled in a mason jar or one of our wooden decorative bowls!
About Us
Family Owned and Operated
Our hand poured candles are uniquely made of all natural soy wax coupled with distinguished patented wood-wicks. We pair high quality products with a high priority commitment to quality customer care.
Latest Candles
Slide